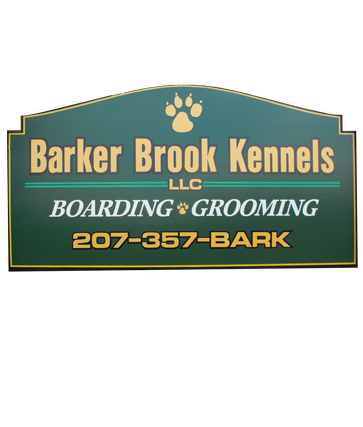 Barker Brook Kennels
---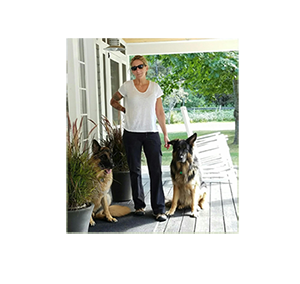 About Us
Hotshots Goldens
Hotshots Golden Retrievers are bred primarily from working lineage, all sires and dams are genetically tested and cleared of any inherited problems including hips, elbows, heart, and eyes. Temperament is of the utmost importance. Our dogs are intelligent, friendly, athletic and obedient. These dogs love being active outside; they train easily and are very loving and loyal.  
Read More
Justine Carver Brooks
As owner/operator Justine has always had an interest in pet care. Dogs are her passion! She currently breeds golden retrievers and is working to train her youngest for competitive obedience and agility.
Our Policies
Drop-Off & Pick-Up Hours:
Tuesday-Saturday 8-10am, 4-6pm - Sunday-Monday 9-10am 4-6pm
The kennel is CLOSED to the public between 10-4 daily. PLEASE READ OUR POLICIES AND REQUIREMENTS Click Here
What Clients Say (The owners, not the pets!)
Barker Brook takes amazing care of our dog T-Rex.  It is so great to be able to drop Rex off for day care right before hitting the slopes at Sunday River.  He gets excited when we roll into the parking lot.  It is nice to know he is having fun while we are having fun too!  It is also nice because he sleeps the whole way home because he was so busy!
My two Aussies love to come to Barker Brook.  Justine is very  knowledgeable about all breeds of dogs. I have complete confidence leaving my dogs with her.  She understands the needs of high energy and of performance dogs.  Barker Brook also offers reasonable and knowledgeable grooming services.  Justine in always very professional and very pleasant to work with and all the dogs love her!
I have been taking Zoe, my 11 year old standard poodle, to Barker Brook Kennels for several years to be groomed. Zoe has a skin problem so her ears need extra care and I have always been pleased with the personalized attention she gets.  We discuss what type of haircut she needs depending on the time of year, and she always comes back with that exact look. They are very professional and punctual.  I live in Massachusetts but I only take my dog to Barker Brook Kennels for grooming, even if it means a special trip north. 
I never considered myself a Golden Retriever type of person....until I met Hotshots' Golden Retrievers!  I was immediately impressed with Justine's intelligent, athletic, and beautiful dogs. Iwas looking for a dog who could join me hiking, skijoring, and trail riding AND who would be a full family member with the temperament to potentially be a therapy dog.  Griffin is all that and so much more!  He attained his Tracking Dog (TD) title with ease and is now working toward his TDX, and therapy dog certification.
My boy's graceful, athletic elegance and good-natured wag earn him attention wherever he goes.  If you're looking for an all-around family pet who is extremely trainable and performance oriented, I highly recommend a Hotshots' Golden!